Seaport-e Contract N00178-10-D-6185
SeaPort-e is the Navy's electronic platform for acquiring support services in 22 functional areas including Engineering, Financial Management, and Program Management. The Navy Systems Commands (NAVSEA, NAVAIR, SPAWAR, NAVFAC, and NAVSUP), the Office of Naval Research, the United States Marine Corp, and the Defense Threat Reduction Agency (DTRA) compete their service requirements amongst 1800+ SeaPort-e IDIQ multiple award contract holders.
The SeaPort-e portal provides a standardized, efficient means of soliciting offers from amongst the diverse population of large and small businesses and their approved team members. All task orders are competitively solicited, awarded and managed using the SeaPort-e platform. Since nearly 85% of its contract-holders are small businesses, the SeaPort-e approach to acquiring services provides opportunity that fuels the Nation's engine of job growth.
SeaPort-e also provides a contracting vehicle to support 22 functional areas and 7 geographic zones across the United States. Additionally, support may be provided under the contract to other Department of Defense (DoD), non-DoD or Joint agencies for related work.
Team Members
---
The Seaport-e Team is comprised of The Mt. Olivet Group as the Prime Contractor supported by MSB Analytics, Inc. and HumCap, Inc. Each teammate provides high-quality talent available on demand to Seaport-e customers. The Mt. Olivet Group Seaport-e Team provides: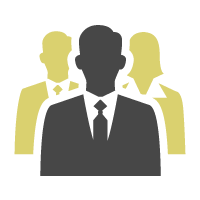 Educated, Experienced, Professionals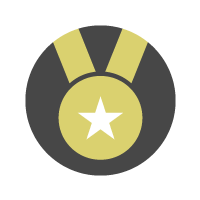 A Commitment to Excellence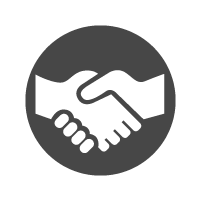 High Integrity, Ethical and Moral Values
The Mt. Olivet Group, LLC (Prime)
---
The Mt Olivet Group, LLC (TMOG) is a service-based, customer-centric organization that utilizes the best of the best to solve unique problems. Our expertise resides in Functional & Administrative Support and Technology Solutions. Our core capabilities include the management of programs, people, processes and technologies. We utilize sound project management principles in the execution in all of our processes. Through our partners and associates, we are able to develop teams that are absolutely capable of delivering stellar results to your organization.
4815 Bradford Drive
Suite 201
Huntsville, AL 35805
256-726-4729 (office)
256-726-4743 (fax)
MSB Analytics, Inc. (MSBA) was founded on February 21, 2006 in Huntsville, AL with the vision of providing high-quality, analysis-based, professional business and technical services to Government and commercial customers. The Company's founding principles, listed below, foster an environment that attracts and retains competent, collaborative, motivated, responsible, diverse, customer-oriented professionals:
To operate with high integrity, ethical and moral values;
To deliver excellent quality products and services that exceed customer expectations;
To treat all people with honesty and respect;
To maintain a work environment where team member contributions are valued and rewarded; and
To encourage and support professional development and accountability.
The Company's core capabilities are in financial and accounting, program, administrative and operations management, business process improvement and communications services. With over 200-years of combined experience, MSBA professionals have developed a variety of solutions to problems in Department of Defense, Civilian Federal and commercial sectors. MSBA received its SBA certification as an 8(a)/ SDB in July 2008.
16301 Quorum Drive
Suite 100-B
Addison, TX 75001
Office: 214-520-0760
Fax: 214-520-8839
HumCap was founded in 2001 with the mission of being the best company at providing recruiting and HR services. With that goal, HumCap developed comprehensive services that are client-centric. HumCap's core purpose is to help customers achieve competitive advantage while positively impacting people. HumCap operates from a simple business philosophy—deliver value to every customer. Value is delivered from the company's guiding principles of Integrity, Respect, Excellence and Teamwork. From that business philosophy, HumCap has quickly grown into a highly respected and regarded Recruiting and HR services firm for local, national, and international companies. HumCap has been awarded The Inc 500/5000 award 3 years in a row, A Best Place to work, A top 10 recruiting firm and a Dallas 100 winner. HumCap has also been awarded the Governors community service award and the North Star Award for community philanthropy.
6100 Western Place
Fort Worth, Texas 76107
817-481-2997
BAE SYSTEMS is a full service provider of business solutions for commercial and public sector clients. We have an outstanding reputation for innovations, insight, and rapid response technologies and a train-the-trainer technique to meet today's challenging business demands. Our unique FASTTRACK approaches for Activity Based Costing/ Management (ABC/M) and Balanced Scorecard develop results in days versus months. With FASTTRACK.ABMTM our clients typically experience a $15 return for every $1 invested.
MSB Analytics, Inc. serves as Program/System Analyst responsible for Cost Estimating and Analysis, Budget Formulation, Execution and Analysis, and Financial and Accounting Management.
At nearly $400 million in annual reimbursement revenues, The Prototype Integration Facility (The PIF), a Government-Owned, Government-Operated organization, is a significant business enterprise complete with the daily challenges of meeting and exceeding mission-critical needs of its Warfighter customer. As a leading provider of rapid-response upgrade, modification, sustainment, prototyping, and technology development to the Warfighter, The PIF and its collaborative industry partners, are faced with managing ever increasing quality requirements with ever competitive and scrutinized costs expectations.
MSBA provided the PIF management team with insights and advice on financial matters related to its indirect costs. Our task was to analyze data and information supporting the establishment of The PIF's indirect costs, estimate how much it costs to run the operation and how certain monies put on contract are spent. A written report of findings and recommendations was delivered at budget and on schedule.
Data was gathered for this indirect cost analysis through an exploratory analysis utilizing a qualitative (management and staff interviews, review of financial and business processes, observations, and background reading) and quantitative (analytical review of financial data) approach. Dollar amounts and volume figures directly provided or calculated in this study were summarized by department and by element of expense representing the approximate indirect costs of operating the PIF, including related support contractor costs. The accumulation of PIF indirect costs facilitated the calculation of the organization's indirect cost rate for cost recovery purposes. The findings and recommendations included in our report provided management with in-depth knowledge of its business operations, specifically the cost of doing business in the then current environment. Reliable information on the cost of Federal Government activities, like this, is critical to the efficient and effective operation of Government. Armed with the baseline data and learning gained from this indirect cost analysis, management is now better equipped to make decisions impacting cost control and productivity that lead to increased organizational competitiveness.
U.S. Department of Health and Human Services/The Centers for Disease Control and Prevention, Atlanta, GA, Prime Contract Number 200-2009-29195
MSB Analytics, Inc. operates the Human Resources Records Management Center, providing Information Archiving and Retrieval, and Customer Service (internal and external).
The Centers for Disease Control and Prevention (CDC) employs a workforce of approximately 9,600 people in over 170 locations world-wide whose mission is to promote health and quality of life by preventing and controlling disease, injury and disability. The U.S. Department of Health and Human Services' Atlanta Human Resources Center supports the CDC workforce providing the full range of Federal HR programs and processes. Part of this support includes providing employee file maintenance and clerical support for HR activities.
The scope of our work includes maintaining employee files and human resource documents, photocopying and scanning HR documents, fulfilling requests for employment and income verifications, and resolving inquiries on HR forms and employee folders. These activities are intended to improve CDC's workforce and administrative operations, while meeting HHS and AHRC objectives.
To improve the CDC's workforce and administrative operations, we went beyond the day-to-day support services and initiated and completed an assessment of the end-to-end personnel recordkeeping process. This included analyzing the procedures making-up five sub-processes and implementing business process improvements that included Standard Operating Work Procedures, Operating Metrics Capture, On-the-Job Training, Customer Feedback and Performance Measurement and Evaluation. This value-added effort resulted in more timely customer service and more effective problem resolution.
BAE Systems analyzed, improved and supported the processes associated with knowledge flow using Lean value stream mapping, extensive customer/Soldier IT use surveys, evaluating database systems and developing Scorecards/metrics processes.
Birth-to-death analysis and implementation support of HR Shared Services for 30,000+ person business unit; includes project planning, business case development, baseline analysis, future state organization development, process improvement implementation.
Supported Seaport-e Zones
---
The Mt. Olivet Group team is prepared to provide support in the following zones:
National Capital Region (Zone 2)
Task Orders
---
The Mt. Olivet Group Team management philosophy includes the belief that "what gets measured gets done!" Company leadership brings a history of management execution founded on continuously improved and effective work processes, meaningful performance metrics, timely data capture, measurement and analysis, and team-based problem solving. We believe in data based decision making based upon agreed Service Level Agreements (SLAs). Having experience in Total Quality Management (TQM), Activity Based Costing/ Activity Based Management (ABC/ABM) as well as Six-Sigma and Lean Sigma provides management a number of tools in order to decisively engage a core problem. Once the problem has been identified, then action steps can be taken to swiftly remediate the concern. To this end, you can expect prompt responsiveness to your requests and concerns, contract status update discussions to be held weekly, communication of issues and concerns, and a shared understanding and commitment on efforts required to accomplish the mission.
SeaPort-e Points of Contact
Jon McGlothian
President
o) 757-271-8681
f) 757-271-1598
The Mt. Olivet Group, LLC
The Mt. Olive Group, LLC
5112 Greenwich Road
Virginia Beach, VA 23462
Ready to Become PMP® Certified?