TMOG Learning Center, a Private Post-Secondary School, certified to operate by the State Council of Higher Education for Virginia and a Project Management Institute (PMI) Authorized Training Partner, will be offering its signature PMP Prep Course to a limited number of students who are planning on taking the PMP Exam.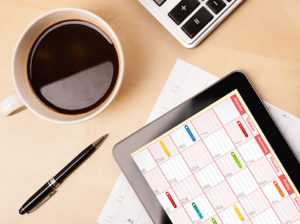 Weekend Courses
September:

Friday, 16th, from 5 pm to 9 am (ET, 4 hours)
Saturday, 17th, from 8 am to 4 pm (ET, 8 hours)
Sunday, 18th, from 2 pm to 7 pm (ET, 5 hours)
Friday, 23rd, from 5 pm to 9 pm (ET, 4 hours)
Saturday, 24th, from 8 am to 4 pm (ET, 8 hours)
Sunday, 25th, from 2 pm to 8 pm (ET, 6 hours)

October:

Friday, 14th, from 5 pm to 9 am (ET, 4 hours)
Saturday, 15th, from 8 am to 4 pm (ET, 8 hours)
Sunday, 16th, from 2 pm to 7 pm (ET, 5 hours)
Friday, 21st, from 5 pm to 9 pm (ET, 4 hours)
Saturday, 22nd, from 8 am to 4 pm (ET, 8 hours)
Sunday, 23rd, from 2 pm to 8 pm (ET, 6 hours)
Location: Virtual Live
Cost: $1875/person (Late Registration is $2075 after August 30)
This is an advanced course that assumes that you are familiar with the constructs of managing a project and have both the educational and experience level to be successful. It is geared towards those who have taken the Foundation Course (Week 1). Exceptions may be granted to individuals who already have both the educational and experience level.
 Materials Included*
PMI's Project Management Body of Knowledge (PMBOK® Guide)
PMP® Exam Prep Textbook
Success Study Sheets and Guides
Proven Practicums to connect theory to real-world scenarios
35 Hour Professional Development Unit (PDU) Certificate
PMP/CAPM Application Assistance and After-Course Support
Sample test questions
*The PMP/CAPM test changed on January 2, 2021. All material reflects the new content.
Course Summary
Upon successful completion, you will be able to apply the generally recognized practices of project management acknowledged by the Project Management Institute (PMI) to manage projects successfully.
We will cover the following topics at a minimum:
Get started with project management fundamentals.
Identify organizational influences and project life cycle.
Work with project management processes.
Initiate a project.
Plan a project.
Plan for project time management.
Plan project budget, quality, and communications.
Plan for risk, procurements, and stakeholder management.
Execute a project.
Manage project work, scope, schedules, and cost.
Control a project.
Close a project.
Please note that to apply for the PMP, you need to have either:
A secondary degree (high school diploma, associate's degree, or the global equivalent) with at least five years of project management experience, 60 months of leading and directing projects, and 35 hours of project management education.
OR
A four-year degree (bachelor's degree or the global equivalent), at least three years of project management experience, 36 months of leading & directing projects, and 35 hours of project management education.
The PMP exam is a separate contract and is administered through PMI. The coursework will satisfy the project management education requirement for the PMP Exam. Furthermore, we will work with the student in preparing their resumes for the exam.
Why a Project Management Course
Recently, the President signed into law S.1550, the Program Management Improvement and Accountability Act of 2015 (PMIAA), which will enhance accountability and best practices in project and program management throughout the federal government. The legislation, strongly endorsed by the Project Management Institute (PMI), was approved by both chambers of Congress with overwhelming bipartisan support.
As noted by PMI's 2015 Pulse of the Profession®, PMIAA addresses these fundamentals first by taking stock of the talent already on board in government and mandating the development of a strategy to develop and recognize that talent. It will support the desire of younger workers who increasingly value skills portability and new challenges and answer the call for innovative hiring practices to bring in new government talent by finally taking a credible inventory of the available talent. 
This phenomenon means that the Project Management Professional certification (PMP) is becoming more valuable in the workplace. It is one of the few certifications that you can use at your duty station today and still have a valuable certification years later.
The PMP is the gold standard of project management certification. Recognized and demanded by organizations worldwide, the PMP validates the earner's competence to perform as a project manager, leading and directing projects and teams. PMI certification holders work in every industry, from healthcare, telecommunications, and finance to IT and construction
Comments from a recent class included the following:
My ability to go from knowing zero about Project Management in November to certification today (March 2021) is a testament to your great course.
I currently manage several projects; this information will benefit each of them, their teams, and the command (as I manage resources and accomplish pieces of the strategic vectors).
 Everything we do in the military is a project. I can use this immediately. The knowledge and skills gained will allow me to understand the scope & goals better, be better organized, better organize my teams for success and communicate more effectively.
 I can use the PMI's methodology to organize better & track my current ongoing project. Sticky notes are elementary. PMP is for big kids and grownups.
 I am standing up a new group, and as such, I will apply the information I have learned here to ensure success and efficiency.
Our goal is to take you to the next level. More to follow during the course about the "why."
Instructor(s)
All of our instructors are Veterans of the Armed Forces, PMP Certified, have agile experience, and have over ten years of experience in leading and directing projects. Furthermore, they have completed the Authorized Training Program provided by PMI.
Class Size: We only accept a maximum of 10 students per class. This cap ensures that each student will have adequate focus and attention from the instructor.
Other
We provide after-class support and access to an electronic database of questions. Students will need to study after the exam by taking quizzes as provided. We provide the necessary material and knowledge to pass the exam; however, we need you to be fully engaged in the process.
Please email us for more information by clicking here!
Follow us on LinkedIn to stay in the loop!