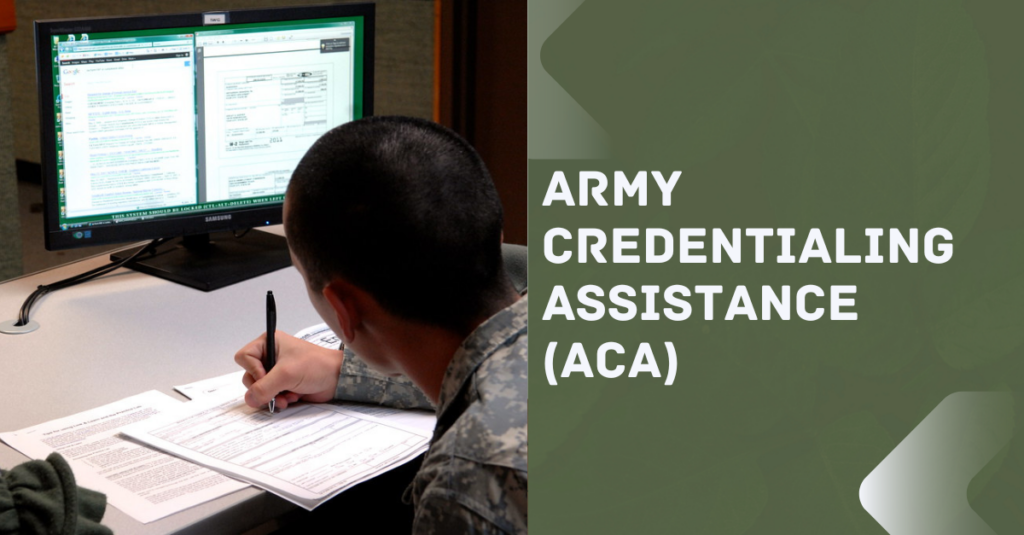 TMOG Learning Center is proud to announce that we are an approved provider for the Army Credentialing Assistance (ACA) program.
What is the Army Credentialing Assistance (ACA) Program?
The U.S. Army installation Management Command describes the ACA as:
The Army Credentialing Assistance (CA) program increases the Soldier's value to and competitiveness of the Army through helping Soldier attain industry recognized credentials. Credentialing Soldiers improves Army readiness through retention of quality Soldiers, enhances Soldier career progression, and provides Soldiers with skills and capabilities reflective of civilian qualifications. Funding is provided for voluntary off-duty courses and/or exams leading to an industry-recognized academic or vocational credential listed in the Army COOL website.
What does ACA cover?
ACA will pay for our Project Management Professional (PMP) Prep course and associated course materials. To see a list of the approved course material, please visit our Open Enrollment page.
Why should I take the PMP Prep Course?
If you are interested in pursuing a career in project management or are already working as a project manager, taking a PMP (Project Management Professional) prep course can be highly beneficial. Here are some reasons why:
Comprehensive learning: PMP prep courses cover all aspects of project management in-depth, including project planning, execution, monitoring and controlling, and closing. By taking a PMP prep course, you will learn a systematic approach to managing projects that will help you be more effective in your job.
Preparation for the PMP exam: The PMP exam is challenging and requires extensive preparation. PMP prep courses are designed to help you prepare for the exam by providing you with the knowledge and skills needed to pass it. They also offer practice tests and mock exams to help you assess your readiness for the exam.
Increased job opportunities: PMP certification is highly valued in the project management field, and many employers require it for project management positions. By taking a PMP prep course and earning the certification, you will be better positioned to advance your career and pursue new job opportunities.
Networking opportunities: PMP prep courses provide an opportunity to network with other project managers and professionals in the field. This can help you build relationships that may lead to job opportunities, mentorship, and career growth.
Overall, taking a PMP prep course can help you develop the skills and knowledge needed to be a successful project manager, prepare you for the PMP exam, and open up new job opportunities.
Related Links:
Discover more about the Army Credentialing Assistance Program
If you have questions about the Army Credentialing Assistance Program and taking one of our TMOG courses, please contact TMOG, Learning Center.